Our Brushes
The beautiful brushes that we sell are made by Swedish company Iris Hantverk. The company has a very interesting story to tell, one which gives 'hand- made' a new meaning.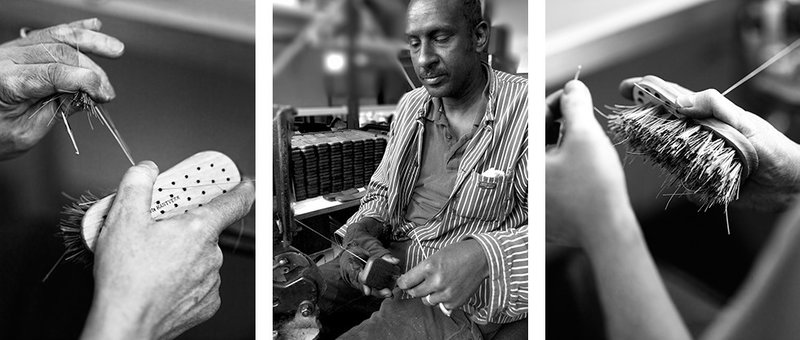 The core of the Iris Hantverk business is brush binding manufacturing at Sandsborgsvägen, Enskede – Here visually impaired craftsmen from different cultures make brushes according to an old Swedish tradition. The company also works with visually impaired craftsmen in Estonia who also have a history strongly connected to the visual impairments movement.



Iris Hantverk also supply individual artisans across Sweden with raw materials to ensure the Swedish brush making tradition is continued.


"We care very much for the craftsmen and the survival of the brush
binding tradition. We believe that many like us, appreciate the
feeling and quality of a hand drawn brush made of natural materials.
"
Sincerely Yours
EcoNirvana