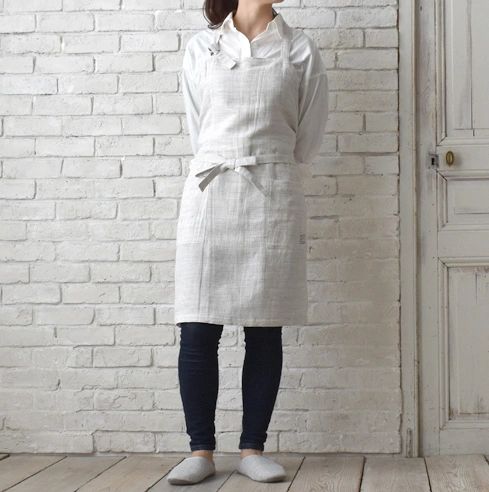 Apron 100% Cotton Moku
Moku Apron -with optional embroidery
It's a towel cloth, but it's very light and comfortable to wear.


A cotton linen apron with a simple shape made by blending 60% cotton with 40% linen and perfect for daily use. It's so light that you don't forget to wear it, so you can comfortably spend it while cleaning or cooking. The cotton absorbs moisture quickly, and the linen waffle on the outer layer allows the moisture to evaporate quickly.



It is also a Garson apron with 2WAY specifications.
The length of the neck strap can be freely adjusted, and if you fold it around your waist and use it in two ways, it will also become a Garson-style apron. There is one large pocket on each side that can accommodate a smartphone.



Washing is OK and natural drying occurs quickly.


7 Colours to choose from . Please allow us a little extra time for delivery if you choose initials to be embroidered.