Choulette Organic Cotton Towel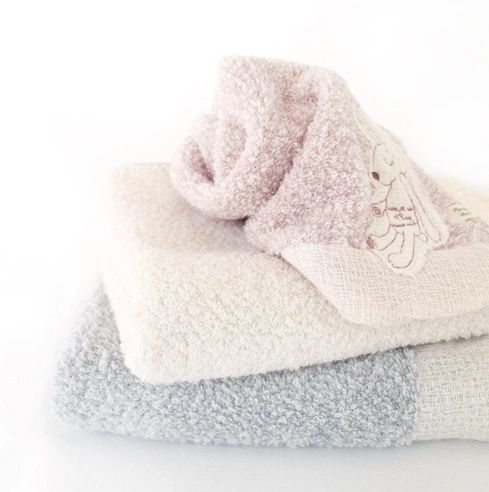 Choulette Organic Cotton Towel
This extra fluffy towel with its twisted soft thread, and a tranquil pastel loop, shows a shimmer of freshness.
Choose from three colors  blue, pink, ivory.
The embroidery part which uses knit cloth for the applique was designed so that it doesn't become stiff after washing. Chouette is the Imabari brand certified product.Using 100% organic cotton you can feel the tenderness from this towel and it comes by choosing thoughtfully selected organic yarns.