Coco-Baby Bath Towel /Swaddling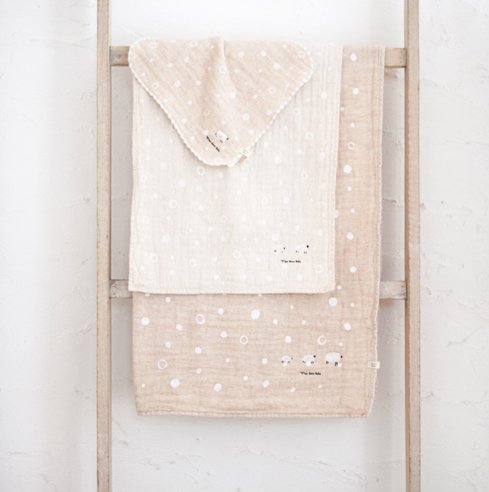 Made from triplicate soft delicate cotton gauze, this fabric is so soft to touch.
Designed to stimulate the senses and conversation, zoo animals print is lively and interesting.

Use as towels , swaddling wrap, even a soft mat for nappy change.
Fabric is designed to breath and excellent for warmer days .

Light tumble dry will fluff your cloth .
100% Pure Cotton