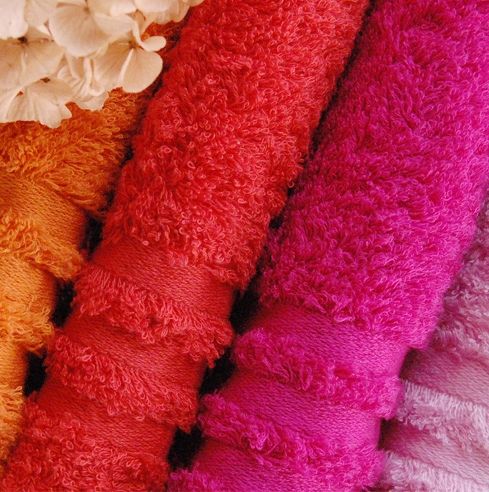 Colour Splash
Like to feel that dense softness caress.
This towel has a pile carefully woven using a special spinning technique and organic cotton from India.
Choose your favourite from our soft rich colour range.
You will not find a more Super Absorbent Quick Dry Towel anywhere.
What a Great Spring Birthday Gift !
Fresh and Bright.