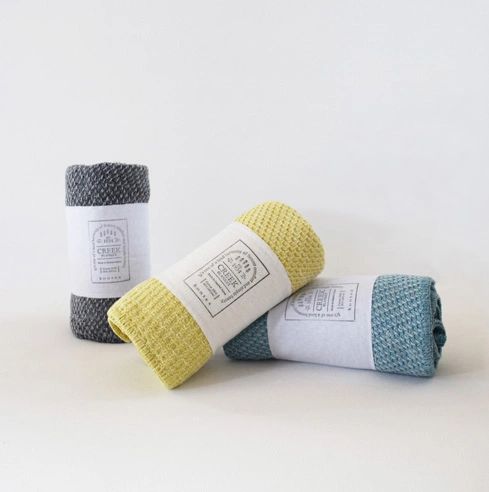 Creek

A lovely expression of blended yarn 100% cotton . 

This throw can be used as a towel, or if you wrap and roll makes a wonderfully soft sleeping pillow.
Great camping buddies , super for the outdoors in beautiful Australia. 

80 x 140 cm size.
3 stylish colours.  Navy, Yellow and Turquoise.

You'll enjoy the softness of this product for ever, no matter how many times you wash.