Duo Children's Towel-Friends of Earth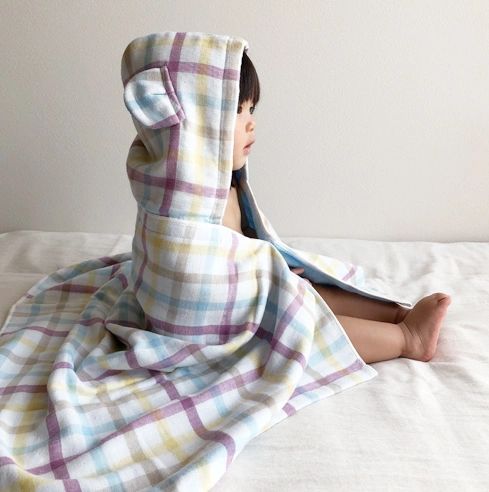 Duo Children's Towel-Friends of Earth
A gauze towel on one side and a soft terry pile on the other side, expressing a large Madras check in a spring time color scheme.
The hooded bath towel is a great help for parents , it takes the drying out of bathtime. Popular because it can be used from babies to toddler.
Colourful and fun characters reminding us how special our earth is.!

Different embroidery on each colour.
Bath Towel / Pram Blanket  59 x 120 cm
Face Washer 28 x 28 cm
Bathtime Hoody - Toddler up to 4yrs