Natural Dot Fluffy Summer Organic Cotton Towels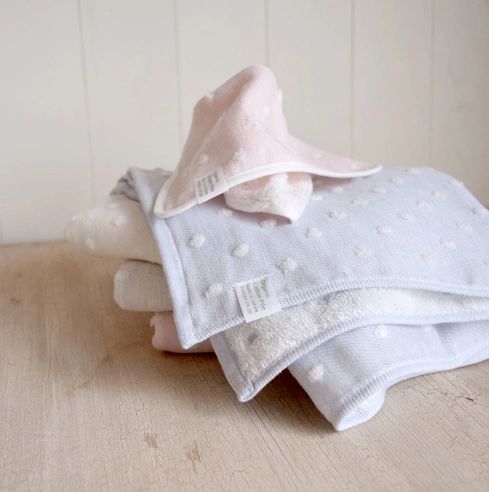 Natural Dot Fluffy Summer Organic Cotton Towels
Organic Cotton Soft Pile Natural Dot
The pile is made of non-twisted organic cotton, which is very gentle to the touch and has excellent water absorption.
The face washer is carefully sewn with a soft knit tape edge.
In addition to stylish ivory and ice gray with a timeless polka dot pattern, it will be available in  blue and pink also.
Fluffy on the inside and gentle on the skin this quick drying fabric reduces drips and drops on your floor.