Natural Oak Nail Brush with rope single side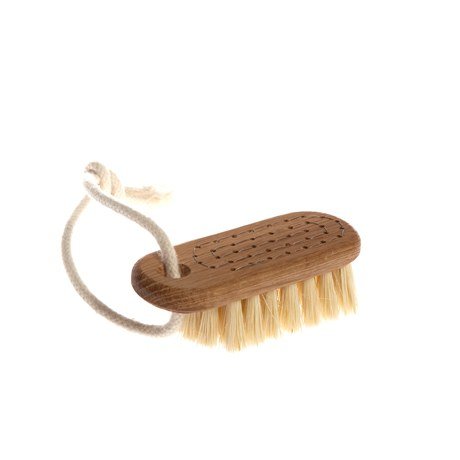 Unique Design Nail brush in oil treated oak and tampico fibre.
The brush has a handy cord so that it can hang in the shower or around your bath tub.
The white bristles are elastic and waterproof with a certain stiffness but without becoming too hard , making it perfect and functional for cleaning of hands and nails.

Length 10cm
Width 4 cm
Height 3 cm
Brushes that give "hand-made" a new meaning
In the late 1900s century a small brush manufacturing started out in Stockholm. It was a successful movement so successful that it remains today. Now, as then, every brush is made by hand by visually impaired craftsmen. It brings new dimensions to the concept of sensitively made by hand.
All brushes are of exclusive design and made mostly from natural materials.