Piet -Complex Colour and Luxury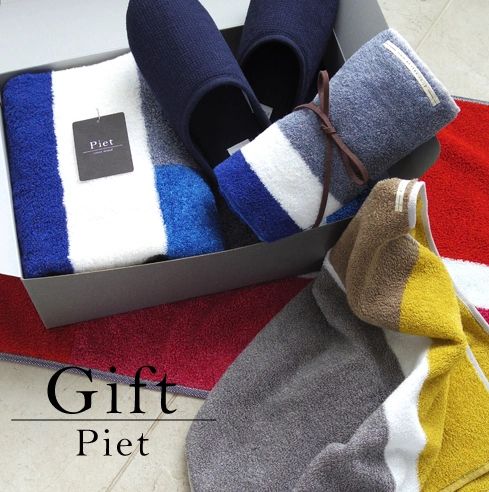 Piet -Complex Colour and Luxury
With Inspiration coming from contemporary art "Piet" is a towel that will bring color to life as you decorate your space.
It is a dry touch towel using thick pile linen yarn mix making an excellent water absorption and quick drying towel.
The beautiful array of colour design changes the appearance  when folded , stored, and when hung on a wall, so you can enjoy various expressions.
Color is three colors of blue red yellow.
The XL size is a large size that fits the body comfortably. 
The bath mat is recommended for everyday use as well as its soft feel and compact size. 46cm x 66 cm
XL and M sizes are Imabari towel brand certified products.
85% cotton hemp 15%