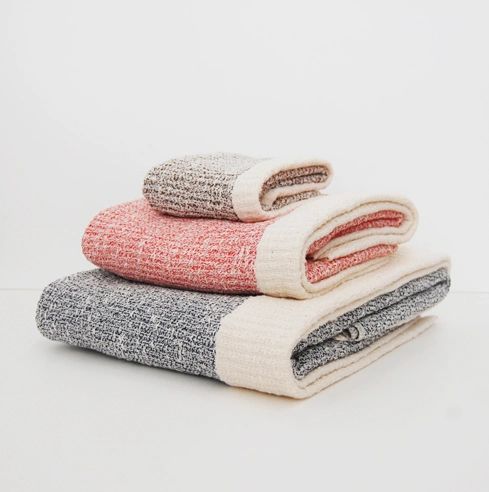 Rib Weave
Unique to this design is the overlap expression and non symmetrical feeling. This towel is simple yet complex in its weave.
Finished in a lock sewing tradition.
Low Volume and Super absorbent towel for the gym, yoga or maybe your next trip.   Ideal as it rolls tightly reducing luggage. Nice for a day at the hot springs.
The "Rib" series is woven with a cotton  "Slub" Yarn which has an uneven width.
This unique yarn and it's corded texture displays a clean and simple design through our obsession with excellence .
They are lighter than terrycloth towels, and have lock stitching on both sides to make them less bulky.
Available in 4 sizes and 3 colours.