Serenity Throw and Blanket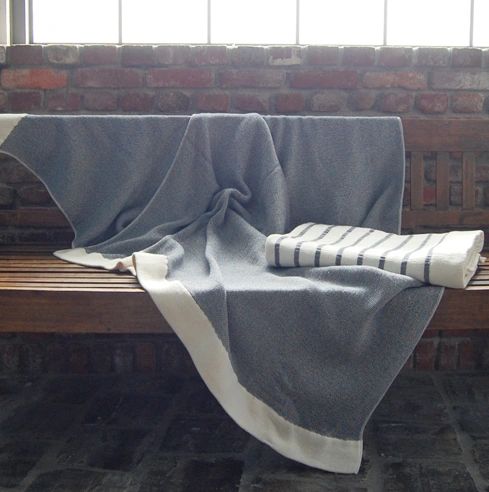 Serenity Throw and Blanket
This towel and throw is a larger size , useful for many purposes.
Use it as a cover for your bed or sofa. The "Two-tone" weave will add luxury to any lounge.
Woven with a chic "border" creating a sense of the season with marine design red and navy.
You choose the size that suits your purpose. Wash in your laundry bag at home, no need for dry clean.
Woven 100% cotton. It will be delivered an an original cotton case.
The Perfect Christmas Gift bringing New life into any room.
Also of course can be used as a towel to add pop to your bathroom. Super absorbent and quick dry towel.
Choose from 2 Tone stripe of 2 Tone weave ( larger size) .