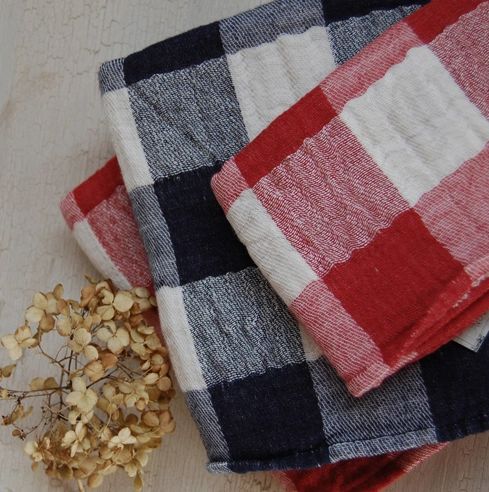 Vintage Check
This towel has a pile that will give you a taste of texture and softness only coming with cotton linen and gauze combination.
Enjoy a casual feeling full of atmosphere, with indigo dyeing as its signature from Japanese towel designers.
Cotton 80% hemp 20%
Towelling portion is 100% organic perfect gift for loved ones.